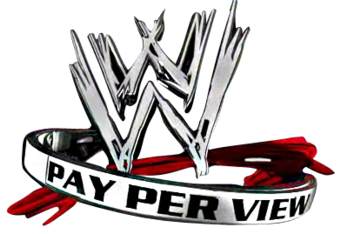 2011 Pay-Per-Views are shown below along with the future WWE Pay-Per-Views. We will also have the matches, results, and other information regarding WWE PPV's. Please use the information to guide you for when the next WWE PPV's are and where they take place. Ticket dates for the event may also be listed. On the left side of the page you will see a list of the current, past, and upcoming Pay-Per-Views. Click on the link and you will be directed to the page. Below the upcoming pay-per-view schedule (below) are videos of the pay-per-views that have already taken place including Royal Rumble, WrestleMania, and SummerSlam.
Royal Rumble (Sunday, January 30, 2011 from TD Garden in Boston, Massachusetts)
Elimination Chamber (Sunday, February 20, 2011 from Oracle Arena in Oakland, California)
WrestleMania 27 (Sunday, April 3, 2011 from Georgia Dome in Atlanta, Georgia)
Extreme Rules (Sunday, May 1, 2011 from St. Pete's Time Forum in Tampa, Florida)
Over the Limit (Sunday, May 22, 2011 from KeyArena in Seattle, Washington)
Capitol Punishment (Sunday, June 19, 2011 from Verizon Center in Washington, D.C.)
Money in the Bank (Sunday, July 17, 2011 from Allstate Arena in Chicago, Illinois)
SummerSlam (Sunday, August 14, 2011 from Staples Arena in Los Angeles, California)
Night of Champions (Sunday, September 18, 2011 from HSBC Arena in Buffalo, New York)
Hell in a Cell (Sunday, October 2, 2011 from New Orleans Arena in New Orleans, Louisiana)
Vengeance (Sunday, October 23, 2011 from AT&T Center in San Antonio, Texas)
Survivor Series (Sunday, November 20, 2011 from Madison Square Garden in New York City)
WWE Tables Ladders, & Chairs (Sunday, December 18, 2011 from 1st Martiner Arena in Baltimore, Maryland)
***PRESALE PASSWORD FOR SURVIVOR SERIES 2011 AT MADISON SQUARE GARDEN IS HHHCOO!!!
---
---